Never Forget Your Dearest Memory
Leave a cherished footprint in your memory you'll never forget! Celebrate the birth of your child with a personalized ring that will always remind you of that special moment!
Designed with two feet and a birthing stone on them, MemoBond is the perfect symbol of your motherly connection! It comes in gold, silver, and rose to fit with every complexion!
Every ring is special because it's personalized by your words, you can set names or dates on the feet to every ring you give out, to make sure everyone you gift them to will remember the gesture!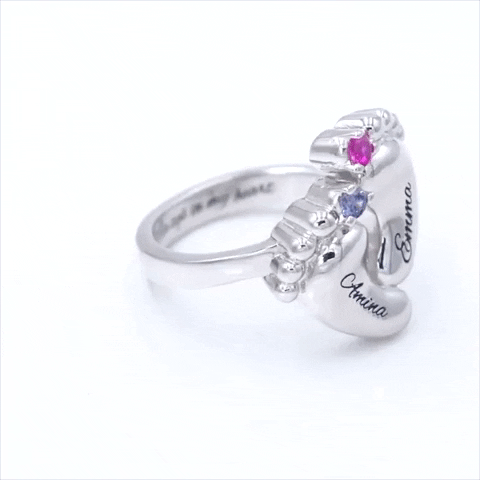 Features:
Remember your dearest- Some memories should stay with you forever, give yourself an eternal reminder of the ones you hold dear the most!
Keep them close – Celebrate the birth with something special and engrave your names on your tiny feet to keep your child always close to heart!
A meaningful gesture – Surprise your partner, friends, or family with a meaningful gift they'll always remember you for!
MemoBond is the ultimate choice- Immortalize your birthing memory, let MemoBond be the start of your new ethernet connection!