The Ergonomic Design Of Our Versatile Seat Cushion Uses Heat Responsive Technology To Provide Ideal Support, Without Ever Flattening. It's Made With Premium Memory Foam And Is A Great Addition To Any Home Office, Desk Chair Or While Traveling To Give You The Comfort You Need When You Want It.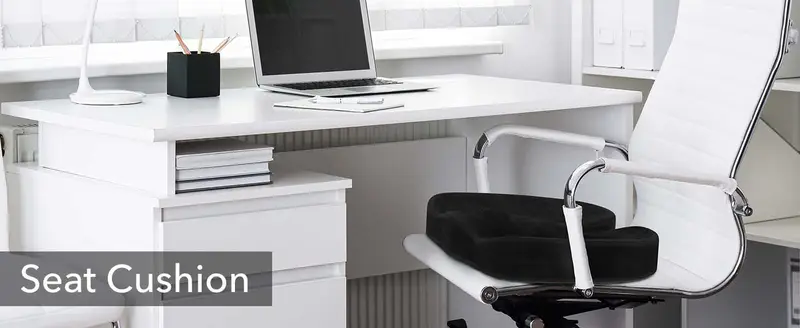 Feel The Difference With Our Memory Foam Seat Cushion。 The Cushion Features An Ultra Soft Cover With A Non Slip Bottom, That's Machine Washable. It Cushions Even The Roughest Of Surfaces Such As Office Chairs, Plastic Chairs, Stadium And Airline Seats. Start Living Comfortably And Relax In Luxury With The Seat Cushion.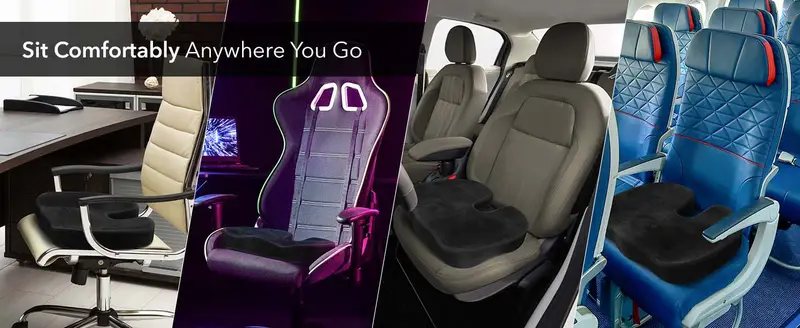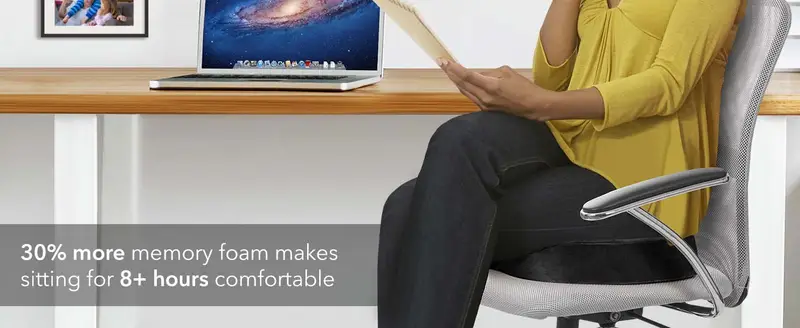 What Are The Benefits Of Using A Seat Cushion? Sitting For Long Periods Of Time Can Cause Discomfort In The Back, Hips, And Coccyx. Without Proper Cushioning, That Discomfort Becomes More Agitated. Adding A Chair Pad To Your Office Accessories Lineup Helps Take The Pressure Off Your Lower Body.
Does The Seat Cushion Help With Tailbone Pain? A Chair That Lacks Proper Support Creates Excess Pressure On Your Back, Tailbone, And Hips. Adding An Ergonomic Seat Cushion Lifts Your Tailbone Above Hard Seating Surfaces So Sitting Is More Comfortable For 8+ Hours While You Work, Study, Or Travel.
Is This Seat Cushion Washable? Yes. Simply Unzip And Remove The Cover And Machine Wash. Tumble Dry With Low Or No Heat.