Start Slicing Like A Chef
Well-sliced food not only looks good but tastes even better! KniftyKnife lets you cut food with professional precision and seamless ease to get the hard work done in a breeze!
In seconds you can cut evenly vegetables, meat, cheese or whatever's on the table. If you need to go wider or thinner, just adjust the blade to get the thickness you need!
From the thinnest paper slices to the bulkiest chunks, you can do it all without even picking up the knife. Make all the cutting work easy, quick, and always precise with KniftyKnife!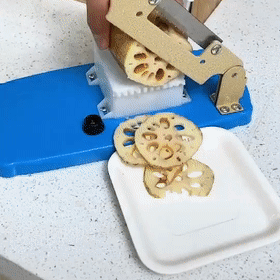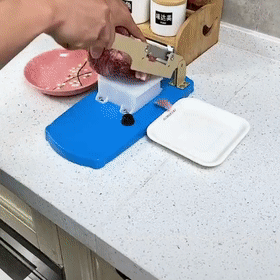 Features:
Perfectly even- You don't have to be a chef to make every slice perfect, cut your food in perfectly even portions in just a breeze!
Sliced in seconds- Why tire your wrist when you can prep all the veggies, meat, and cheese in a few effortless swings!
Melts in your mouth – Easily adjust the cutting thickness to go from bulky chunks to mouth-melting seamless slices in one go!
KniftyKnife is the ultimate choice – Take all the praise for your culinary masterpieces without breaking a sweat, start slicing smart with KniftyKnife!