Lose Yourself In Eternal Presence
Artinal brings peace and joy within its presence! By moving sand slowly it creates a dynamic interchanging scene, resembling a landscape far away from your home!
The view never gets dull, when you want a chance just flip the circle to begin the process all over again. In a few hours, the view will be totally different from the last!
Timeless and tranquil Artinal can take your mind off the mandate and take you away into a far better place! Enrich your home with an art piece you'll always enjoy watching!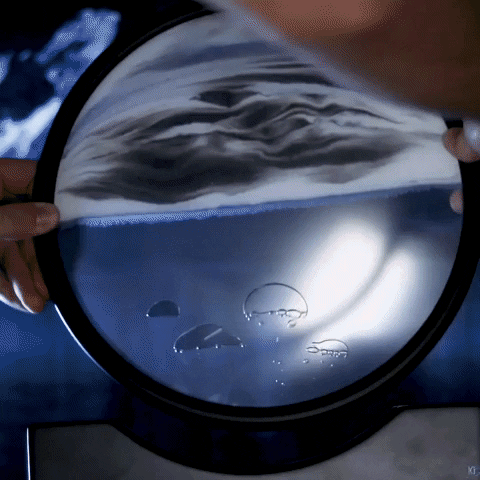 Features:
Calm your senses- Let time sweep away all your troubles, lose yourself in the magnificent scenes the falling sand creates with each passing minute!
Endless horizons- When your sculpture is complete just flip the circle and watch a whole new dynamic landscape being created in front of your eyes!
Enrich your atmosphere- Come closer to the distant corners of the world while relaxing at home with a timeless piece of excellence!
Artinal is the ultimate choice- You don't have to choose how your decor should look, leave it to Artinal to pick the best view for your surroundings!